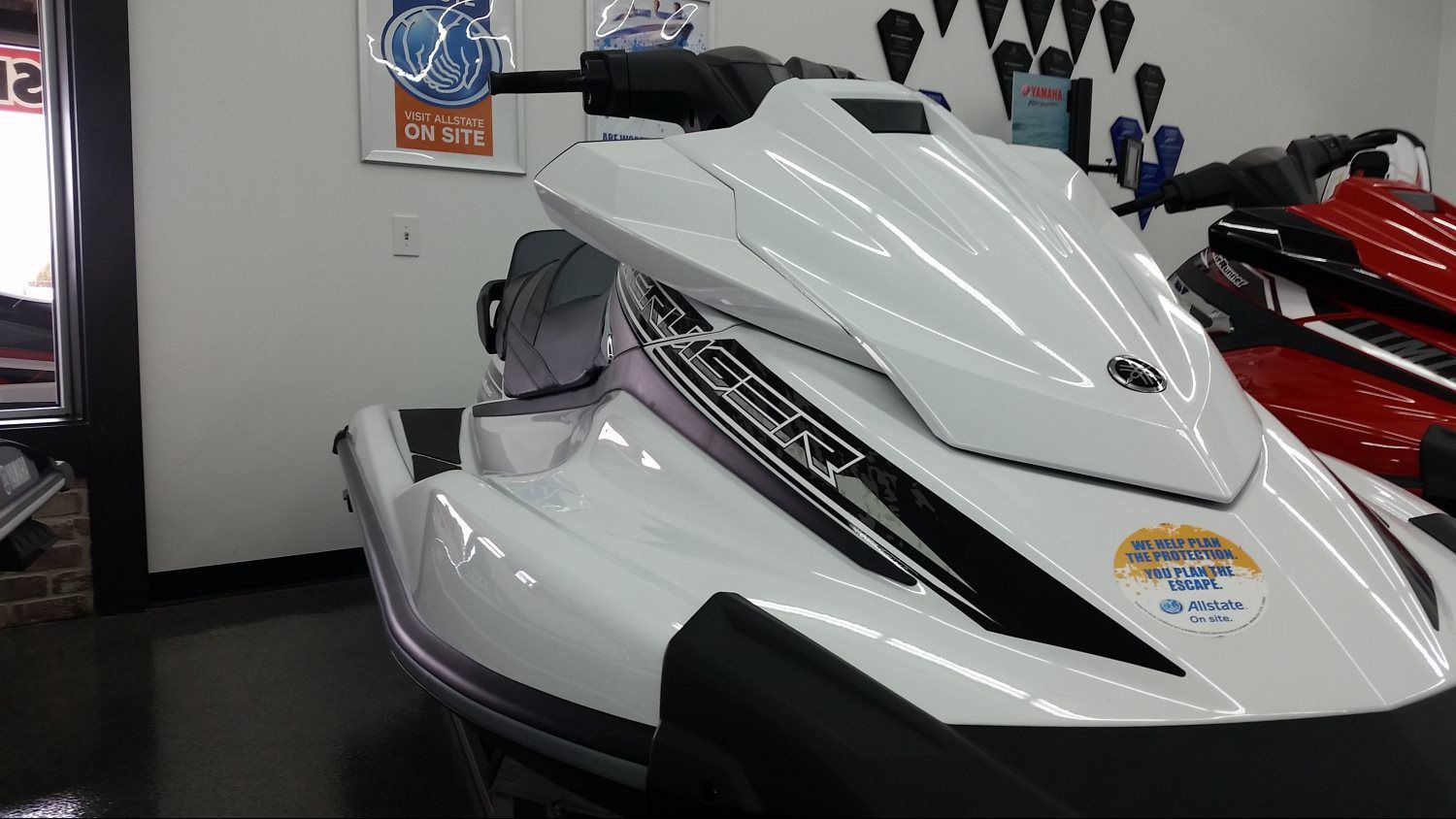 Our amazing Wave Runners are available on a first come-first serve basis, so get in and get on one! They are $130/hr and worth every minute on the lake!

FULL FEATURED AND GREAT PERFORMANCE. Named best in it's class by Watercraft World magazine, this affordable three-seater offers phenomenal performance on every level.  Once you're back to shore, engage in the reverse feature, and docking becomes as effortless as the rest of your day on the lake!
The ultimate watercraft showcases Yamaha's signature Cruiser® Seat for comfortable, relaxed riding. Enjoy efficient power compliments of Yamaha's innovative new TR-1 3-cylinder High Output Marine engine package. Comes standard with RiDE™ plus Cruise Assist and No Wake Mode™.
1049cc Triple to VX Cruiser Model
New watercraft are typically the high point of a manufacturer's new year model introductions, but for Yamaha much of the excitement for 2016 is centered around an engine – the all-new TR-1 High Output. A long-awaited replacement for the aging MR-1 in its Luxury VX Cruiser model waverunner, the new TR-1 promises to deliver more power while significantly reducing the previous engine's footprint.